Here is the aforementioned paintings for your viewing 'pleasure'…
Below is the caption the artist eh..captined on the paintings s/he placed in the National Portrait Gallery. It has now been revealed the the police are 'investigating.' Investigating what exactly? Someone painting a satirical portrait? Get a f*cking life, the government. Investigate the crowd of shysters in the banks instead.
(B)
**READ THE CAPTION AND WATCH THE NEWS STORY AND APOLOGY, JUST CLICK ON THE LINK BELOW!!**
THE CAPTION

"Brian Cowen, Politician, 1960-2008. This portrait, acquired uncommissioned by the National Gallery, celebrates one of the finest politicians produced by Ireland since the foundation of the state.

"Following a spell at the helm of the Department of Finance during a period of unprecedented prosperity, Brian Cowen inherited the office [of] Taoiseach in 2008.

"Balancing a public image that ranges from fantastically intelligent analytical thinker to big ignorant f**ker from Offaly, the Taoiseach proves to be a challenging subject to represent."
Day 1 - Serious 'Brian Cowen Naked' news broadcast: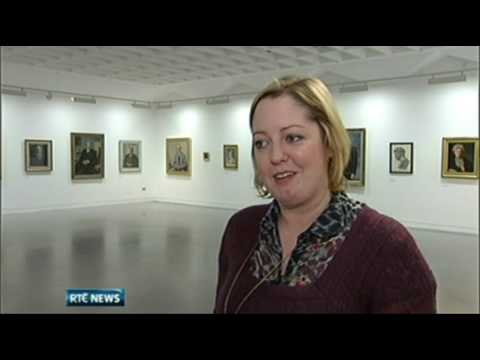 Day 2 - Serious 'Brian Cowen Naked' news apology:
Well now! Brian Cowen! Naked! Be still my beating ladygarden!
What do you think of al that people!? Do you think our national broadcaster should have obviously been forced asked to make such a public apology? Was the story in poor taste? Did it undermine whatever power or prestige you think the office of Taoiseach still holds? …and the big question :
What Would Barack Do?
Discuss..!
(B)
Source : Gavin'sblog
HERE IS MY DEEP AND INSIGHTFUL MASTERPIECE. PART 3 IN A SERIES OF 'ANIMALS WEARING SHOES'. SEND US YOUR DRAWING OF BIFFO IF YOU PLEASE!.
NOW - STAND BACK AND APPRECIATE MY GENIUS.
(B)
Tags: brian cowen, naked, news, painting, rte, television